Light and bright kitchens are very much in, but there are modern ways to warm up your space. Woven light fixtures are the perfect way to add natural vibes to your light kitchen. They provide texture and architectural interest to the room. In an open layout home, placing one woven light fixture in the dining area and one in the living creates a unified feeling throughout the home.
Soft colors are spiking in 2021. Soft gold works well in light kitchens, and lighting with this finish creates an elegant look. Spherical pendant lighting that accentuates the gold is the perfect pop over your kitchen island or table.
Retro and industrial-styled lighting is making a comeback but in a more modern sense. Sleek, black pendant lights are a great way to contrast light cabinets and countertops. This comeback is often referred to as "upgraded industrial," so find that unique twist of retro in your kitchen.
Courageous Curves
Modern cabinets and lines are traditional in kitchens, but for the brave, curvy features have made their way into the cooking area. Curves are a great way to add flair while adhering to a white and light kitchen feel. A curved peninsula can soften the straight lines seen throughout most kitchens. Curved lines feel organic and can make a space feel more welcoming. Embracing the trend through a cylindrical island is a great way to see if this trend is for you. If you aren't quite sure about this new trend, check out this Summer house that is ruling every feature included, and you'll be sold! Another way to soften your kitchen through major structures without going all-in is by adding rounded edges on a traditional rectangular island or peninsula.
Tempting Taps
The final touch to your lush kitchen is taps and handles. Industrial-looking brass taps are a trend, and 2021 brings additional warm finishes to the kitchen through rose gold and champagne bronze. A warm finish on faucets and handles is an easy way to attract attention and compliment the other features in your kitchen. Often these features can even be touchless! Match your tap tone with accent lighting hues, and you can bring your kitchen together.
Shiny Smart Features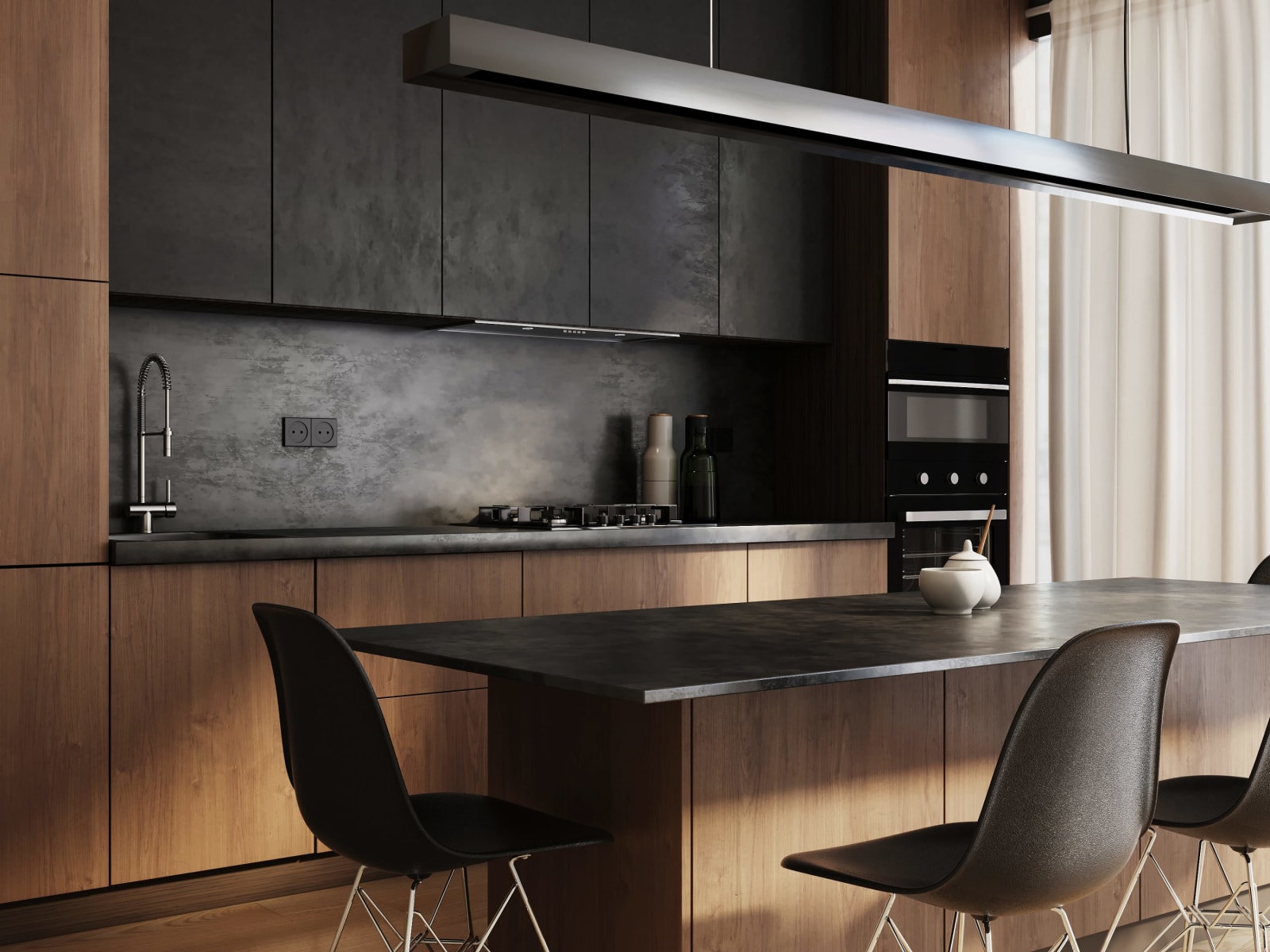 We've seen technology develop immensely over the past few years, and luxury kitchens are right on par with these developments. Smart features in the home are increasingly popular and a must-have for luxurious and high-end homes. These features include:
■ Capably Smart dishwashers
■ Connected refrigerators
■ Smart ovens
■ Touch screens
■ Internal cameras
■ Touchless features
■ Hidden appliances
■ Interior lighting through remote-controlled functions

If you are interested in exploring luxury real estate in Texas, contact Christy Berry today. As a highly trusted real estate agent in Texas, Christy serves a wide range of neighborhoods. From Design District real estate to Preston Hollow homes for sale, Christy can help find a property that's perfect for you. Through her mission of imagining, educating, and exploring, Christy strives to negotiate and celebrate your dream home.